2018 - The Wizard of Oz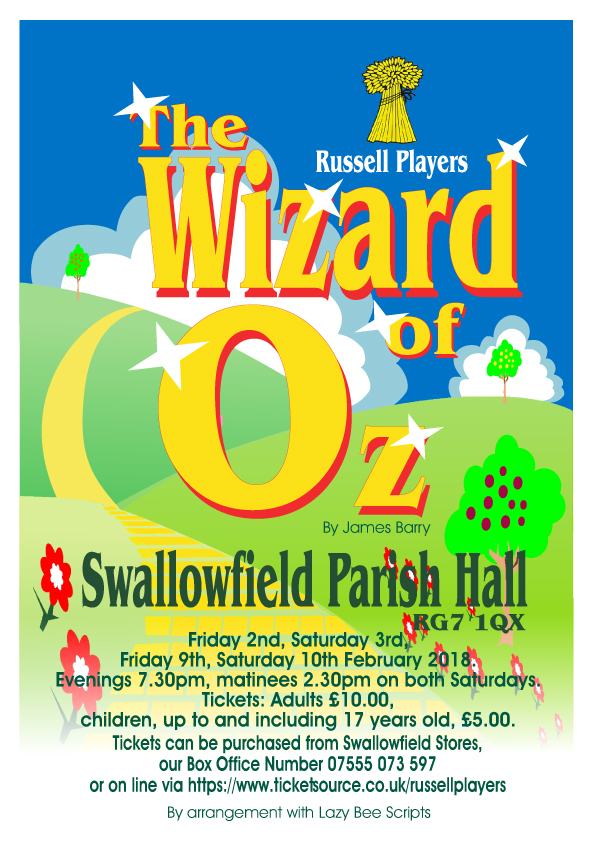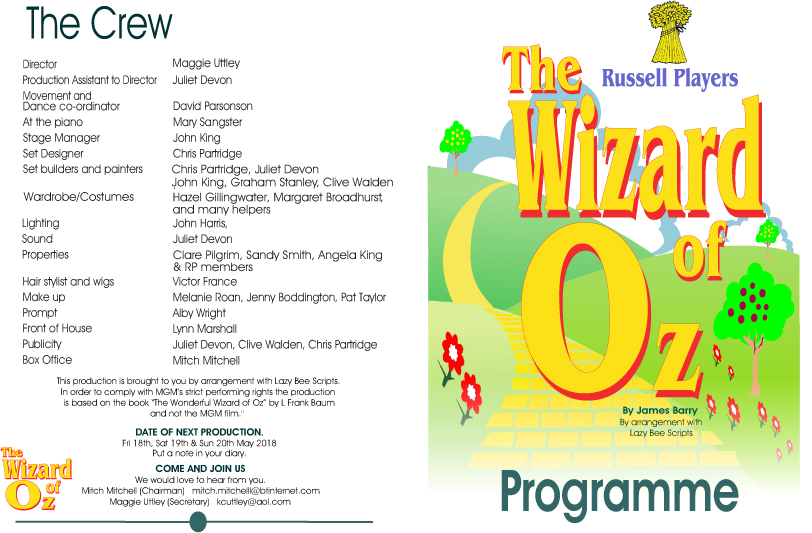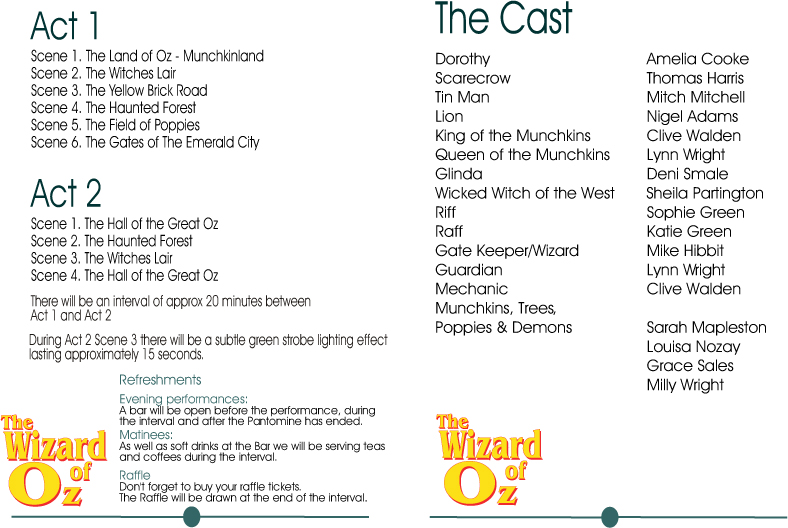 "The Wizard of Oz –The Russell Players
An inviting yellow brick staircase beckoned the audience into the magical world of Munchkinland, the Haunted Forest and finally to The Emerald City itself in Maggie Uttley's truly impressive production for the Russell Players. Skilfully deploying the large and talented cast, the director brilliantly showcased the huge depth of talent, available in the Russell Players, particularly amongst its younger members.
Strongly lead by the accomplished Amelia Cooke, as a sensible yet sympathetic and endearing Dorothy, and Thomas Harris, a forgetful , wobbly and very loveable scarecrow , the younger members of the cast, confidently and smartly drove the familiar story along with vigour and pace. The latter's excellent movement (including some very hip Street Dance!) was a real highlight. The other members of this strong group of talented young performers, who were the backbone of this production, were the excellent Sophie and Katie Green playing the chirpy, lively and very energetic "Twins" Riff and Raff, (or was it the other way round?!) and also the very hard working (and versatile) ensemble quartet of Sarah Mapleston, Louisa Nozay, Grace Sales and Milly Wright. All the young people in this delightful and funny version of L Frank Baum's immortal story applied their considerable talent with great skill, excellent diction and very good comic timing, collectively to shine through with a very bright light indeed!
Of course, some familiar faces also made their presence felt. Nigel Adams and Mitch Mitchell bravely took on the iconic roles of the Cowardly Lion and The Tin Man, and made them their own, without falling into the trap of slavishly following the familiar film stereotypes. They were aided in their portrayal, (as were all the cast), by outstanding, yet highly detailed original and quirky costumes. Strong performances from Sheila Partington and Deni Smale as the warring Witches of the West and North, brought the battle between good and evil to the fore, and Lynn Wright and Clive Walden (playing several supporting roles) were highly effective too.
Recorded music, sound and lighting effects, plus live music (from Mary Sangster at the piano) were used to great effect to enhance and complement each scene. The special effects highlight was the Heath Robinson style eccentric collection of moving cogs, wheels, pulleys, belts and levers emitting smoke and bubbles, which spruced up the Lion, Tin Man and Scarecrow before their expected audience with the Great Wizard himself. The emerald throne and curtain provided excellent cover for the insignificant little man masquerading as the Wizard himself, (the very dapper Mike Hibbit). The sets, particularly the stunning Field of Poppies and the dazzling Emerald Hall of the Great Oz were hugely impressive and made a significant contribution to the overall success of this wonderfully entertaining and very professional show.
Duncan Hamilton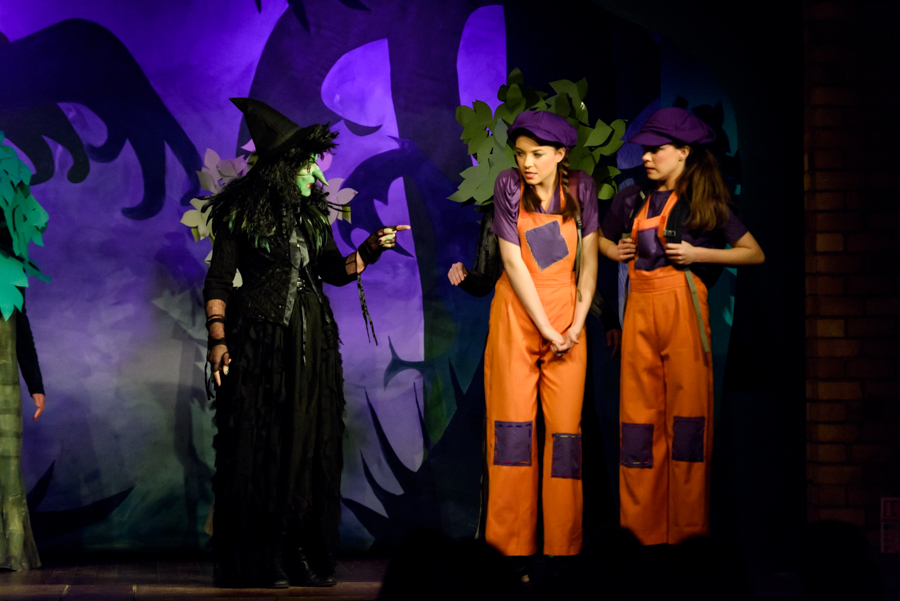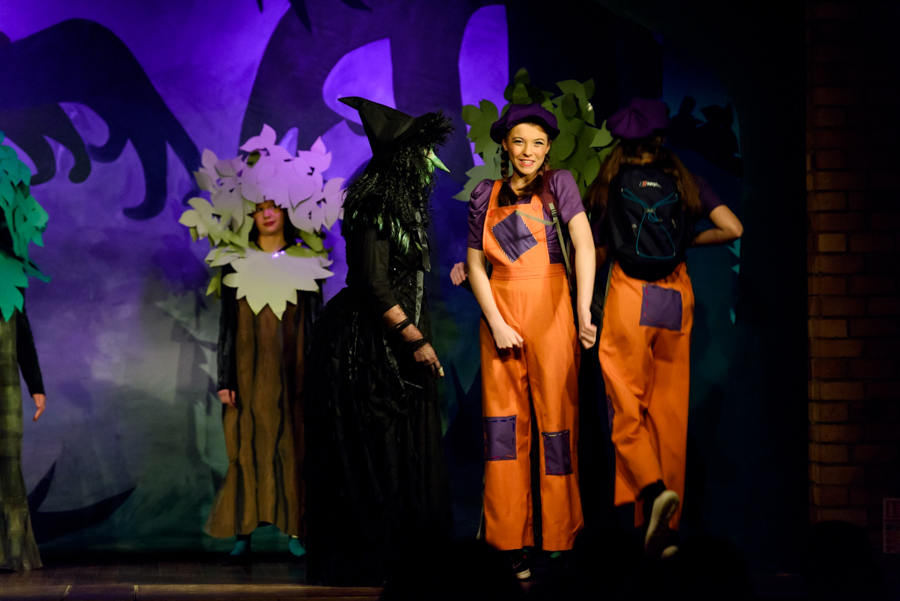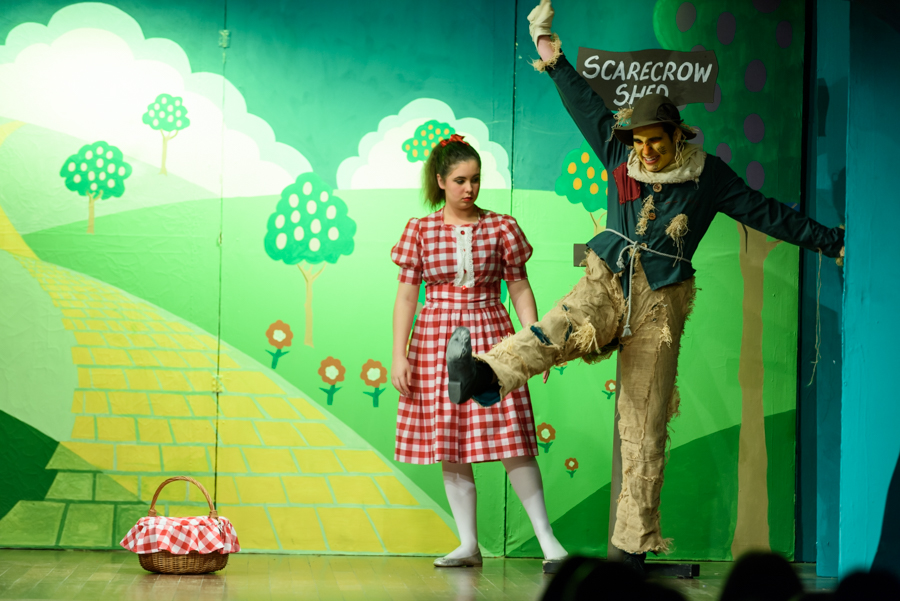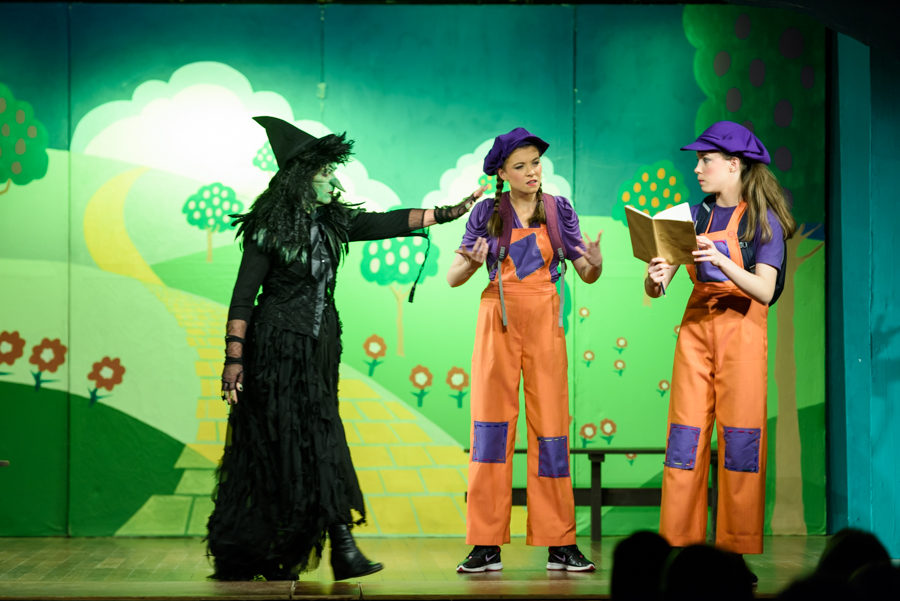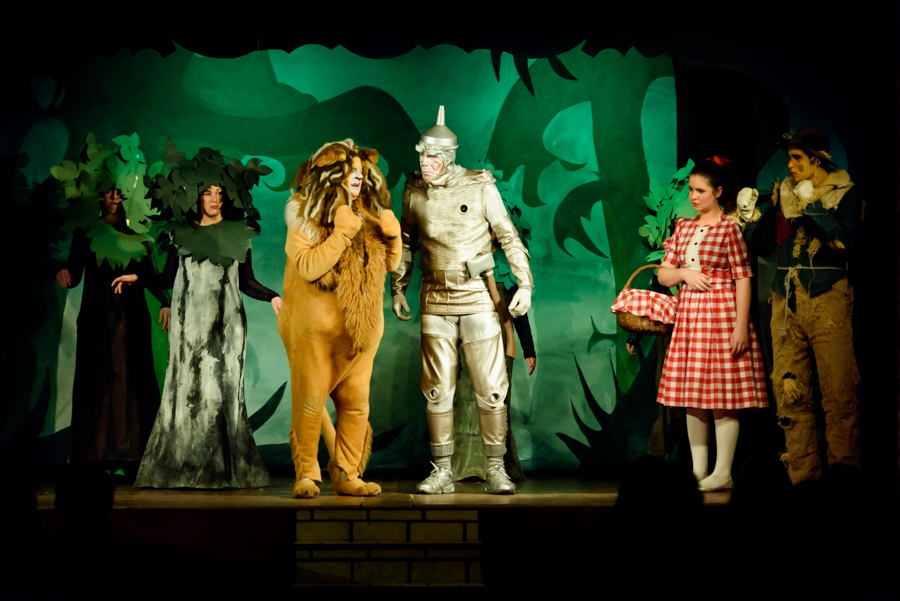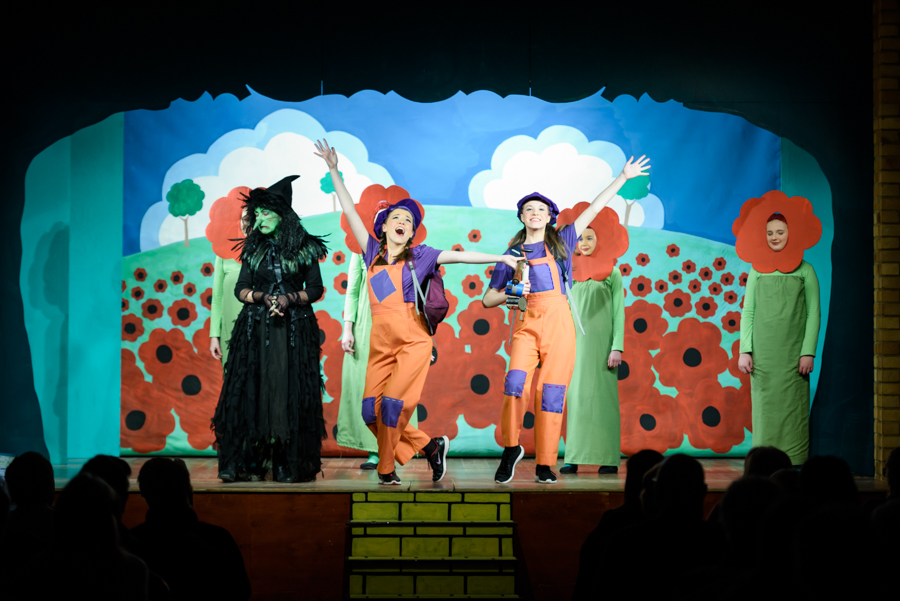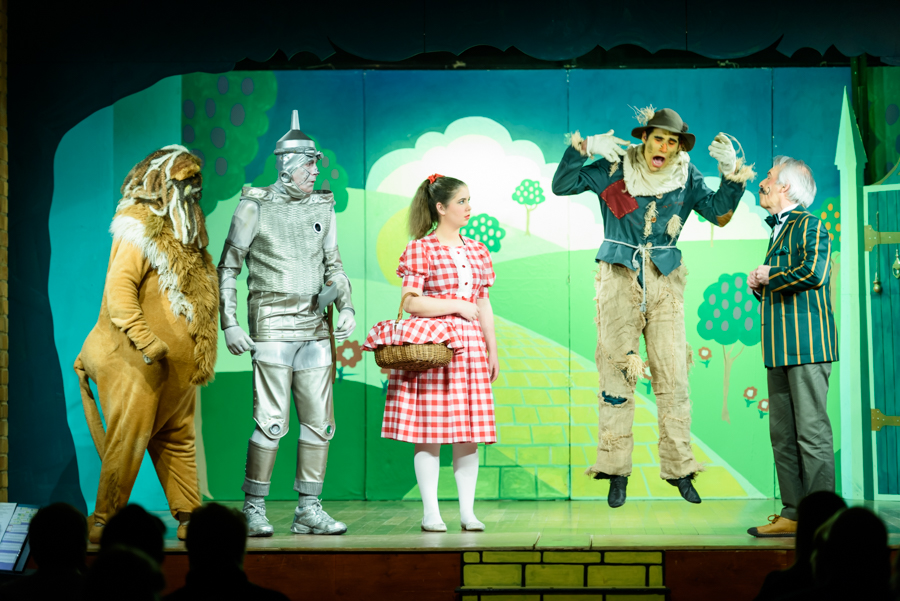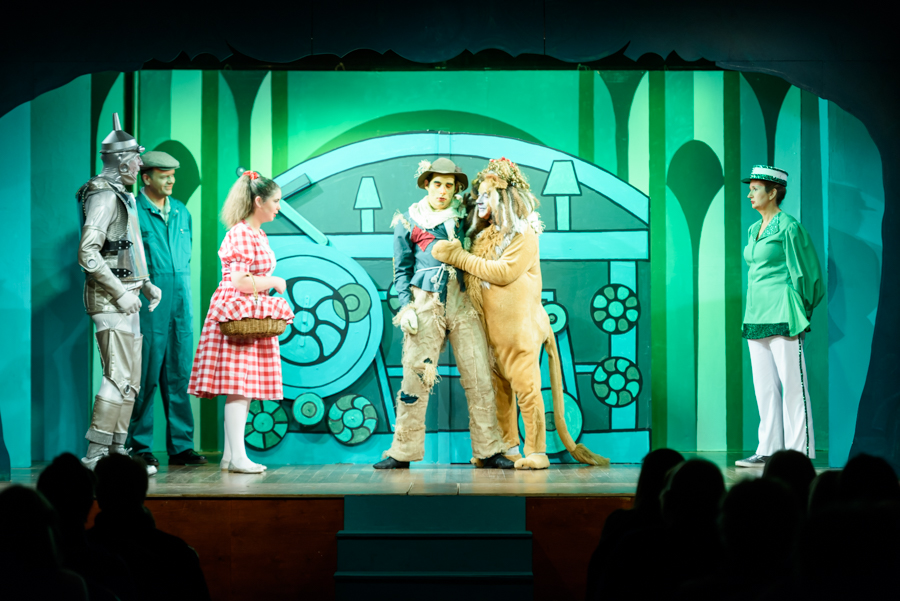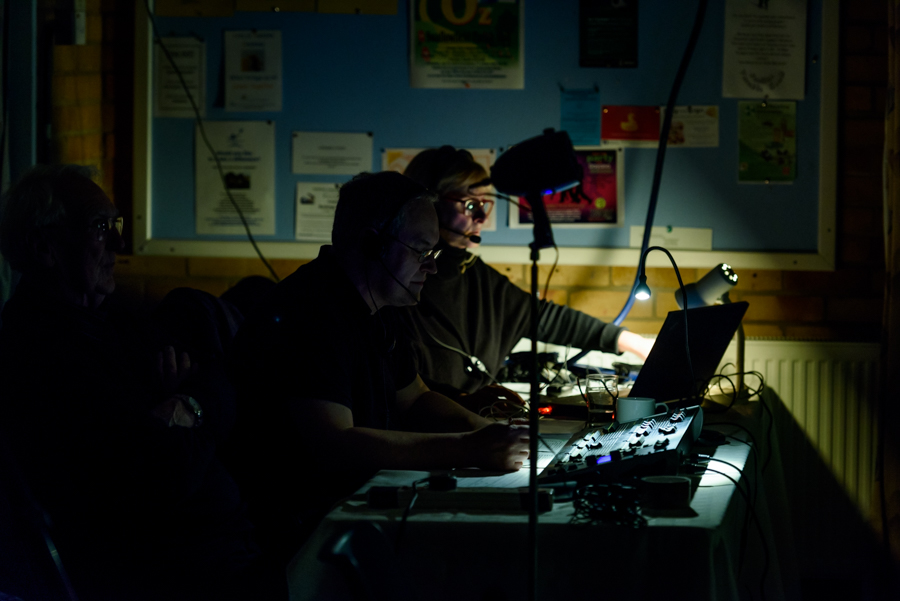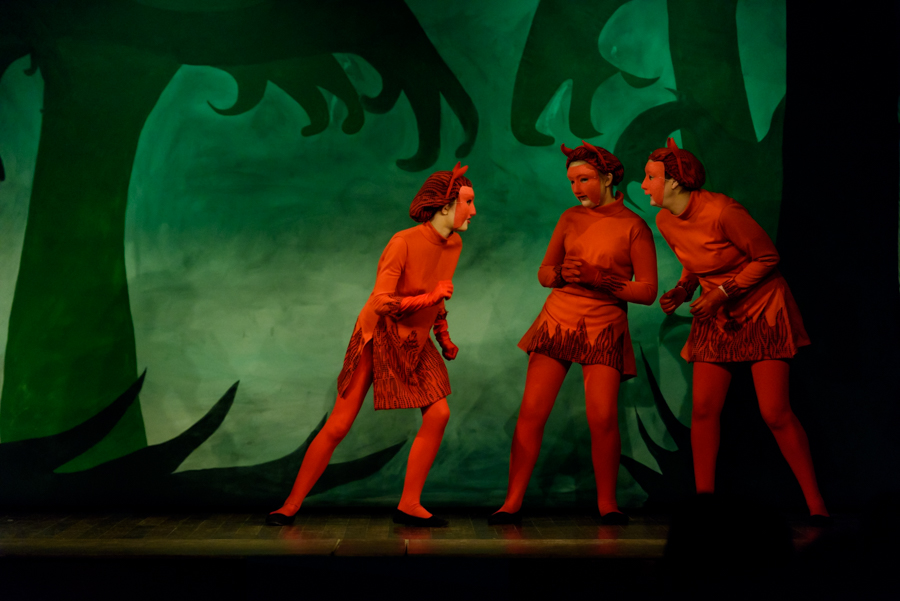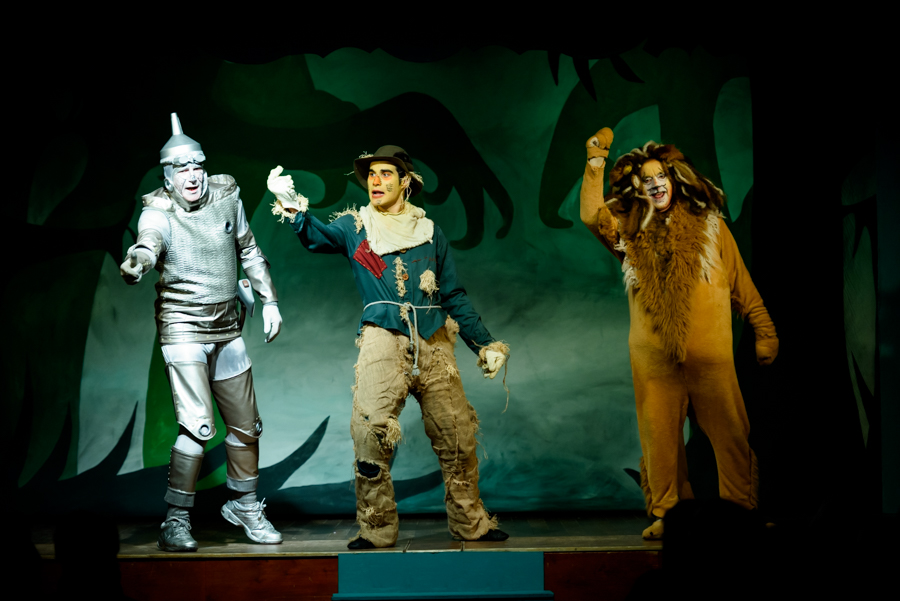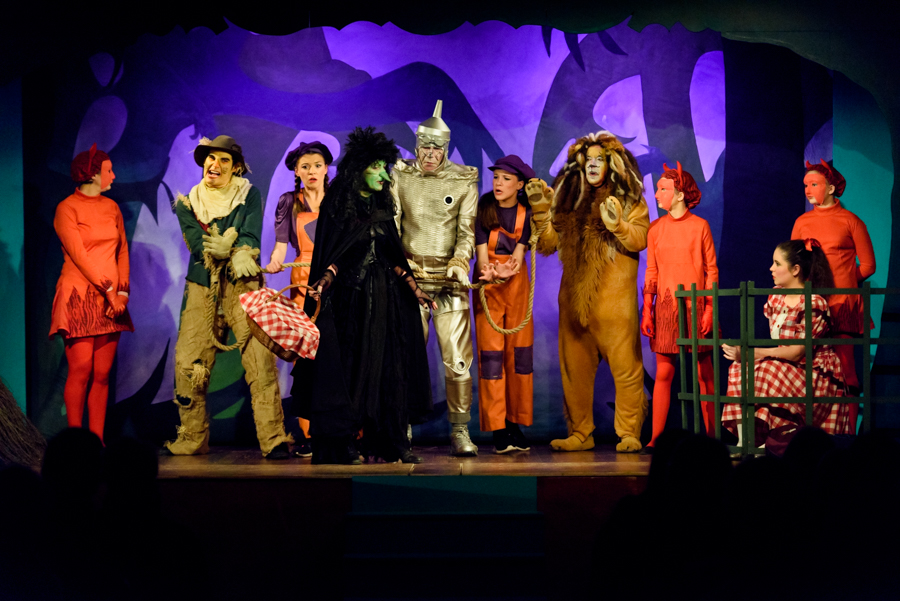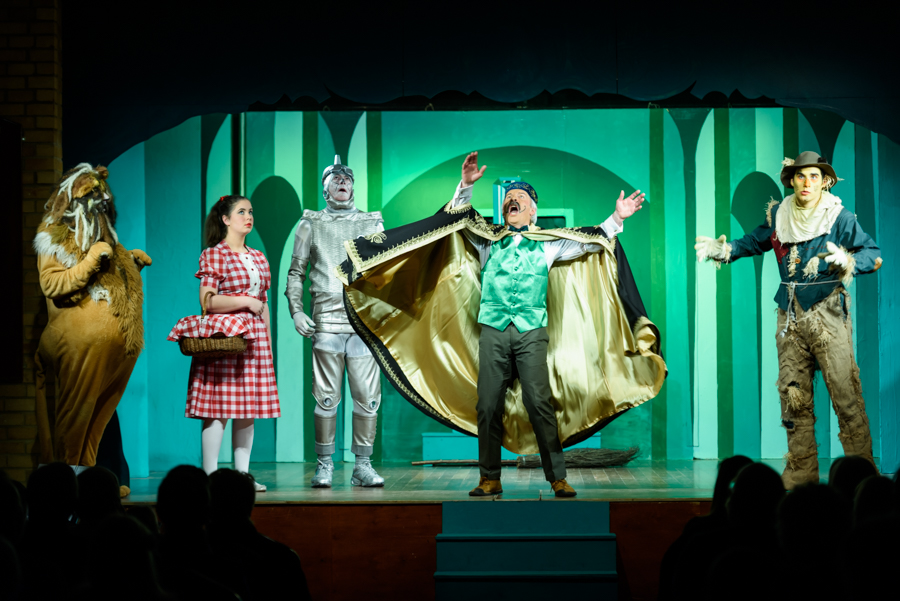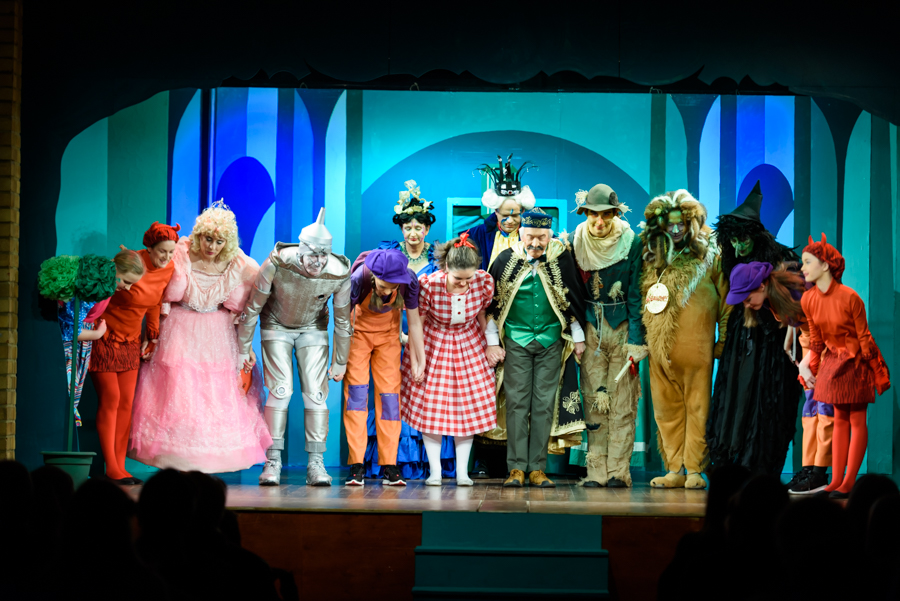 ---