2016 - Alice the Panto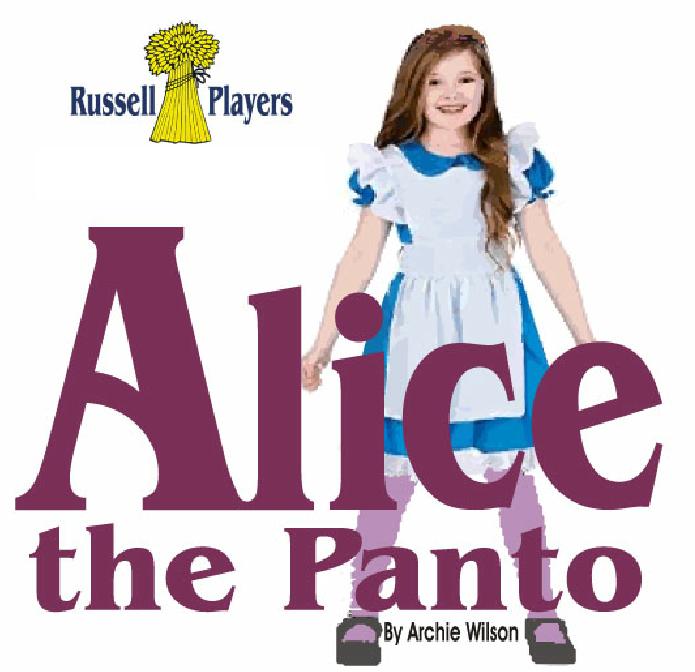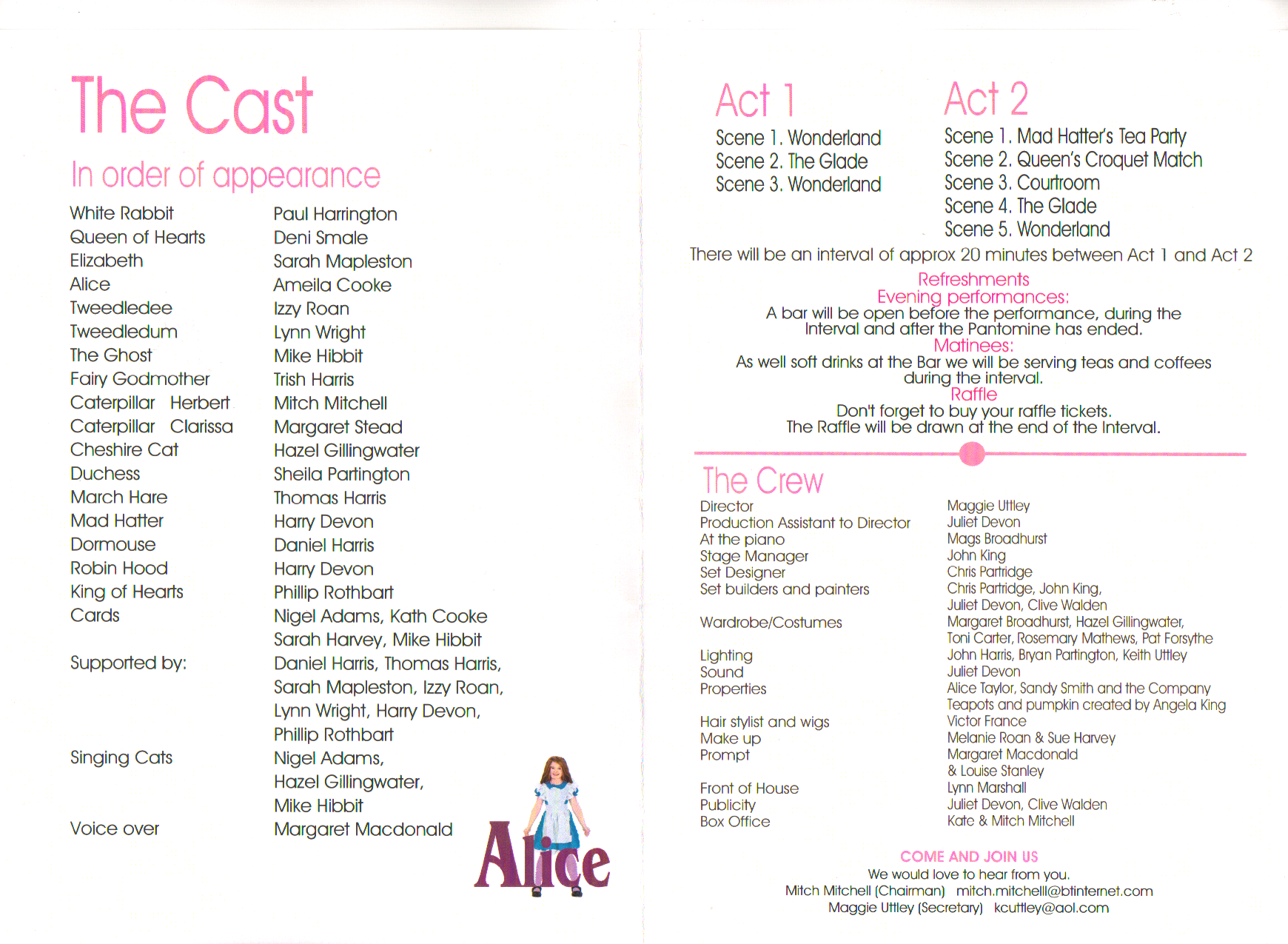 It is just over 150 years since Lewis Carroll penned his children's classic "Alice's Adventures in Wonderland" and there have been countless adaptations and reinterpretations since then, but the Russell Players' version, intermingled with references and "quotes" from the traditional pantomimes of which they are the past masters, provided a splendid evening's entertainment.
As soon as the curtain rose we knew that we were in for a treat, with a pack of Playing Cards indulging in a very competently executed traditional country dance using staves. Swiftly we were introduced to Alice (classically and confidently played by the delightful Amelia Cooke with just the right amount of precocious assertiveness, tempered with Victorian good manners) and her no-nonsense Governess Elizabeth (played by Sarah Mapleston.) Alice followed the White Rabbit (played to great effect by a very harassed and stressed Paul Harrington) down the rabbit hole and emerged into a fantastic Wonderland of pastel pinks, lilacs and blues. A truly scrumptious marshmallow and peppermint Kingdom of the King and Queen of Hearts all designed and built by Chris Partridge and John King together with the RP backstage team. Alice's meanderings introduced us to the cavalcade of Carroll's immortal characters, bubble blowing Tweedledum and Tweedledee (Lynn Wright and Izzy Roan), a suitably ferocious Duchess (Sheila Partington), a precariously perched and very pink Cheshire Cat (Hazel Gillingwater), and a "Push-Me-Pull-You" style, two headed Caterpillar with a head at both ends (Mitch Mitchell in the front and Margaret Stead in the rear!)
Things really got going in the second half as Harry Devon (an energetic Mad Hatter with all the eccentricities of Willy Wonka thrown in), and Thomas Harris as the March Hare, lived up to their names by orchestrating a totally anarchic tea party for Alice. As one would expect the party ended, literally, in a bun fight, whilst the Dormouse (a very sore headed Daniel Harris) snoozed throughout! In an ingenious plot twist, everything changed each time Alice uttered the words "I wish" whereupon, Genie like, her slightly forgetful and incompetent Fairy Godmother (a gorgeously sparkly Tricia Harris) magically appeared. Not being certain if Alice was Cinderella or Snow-White, her Godmother didn't know if she should magic up a Prince Charming or Robin Hood. In the end the latter was mistakenly summoned and the very versatile Harry Devon obliged with a vivid reprise of his title role in last year's RP Panto!
As required, the Cards were discovered painting the roses red for the very nasty Queen of Hearts (played brilliantly by Deni Smale ) in readiness for the famous croquet match. No flamingos or hedgehogs, but very funny scenes as the Queen wiggled her huge bustle as she sized up her next shot. Alice won the contest only to be rewarded with the cry "Off with her Head". Into the Courtroom Scene and luckily for Alice, her fate was decided with the help of the intimidated King of Hearts (played with great effect by Phillip Rothbart) who stood up to his domineering wife and defended Alice and the audience who were asked to vote for her innocence or guilt - in a public vote in Strictly Dance Off fashion! Following a wish from Alice the Fairy Godmother transported Alice back home after a truly fantastic day and then upon a final wish from Alice, conjured up Wonderland with all the characters she had met to create a fabulous finale to a fabulous evening.
In Maggie Uttley's very polished and visually stunning production the costumes and sets were, as ever, up to the very high standards the RP's set themselves. Margaret Broadhurst on the piano once again accompanied the cast in all their exuberant chorus numbers. The makeup brilliantly recreated superb animal faces for all the furry characters, a fantastical "white face" make up for the Queen and amazing orange and green faces for the caterpillar! The wigs enhanced the Wonderland theme. The lighting created its own magic and the excellent sound complimented the entire show.
Duncan Hamilton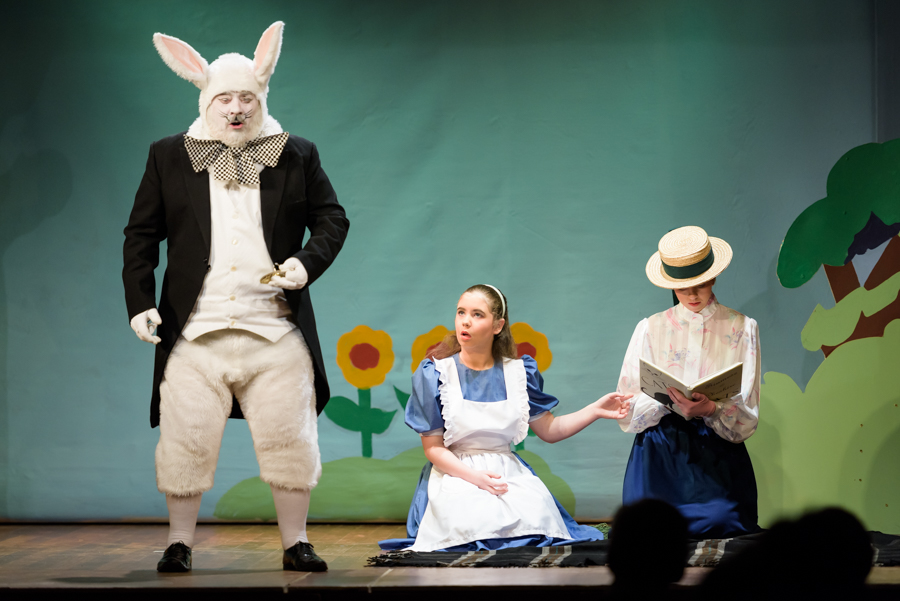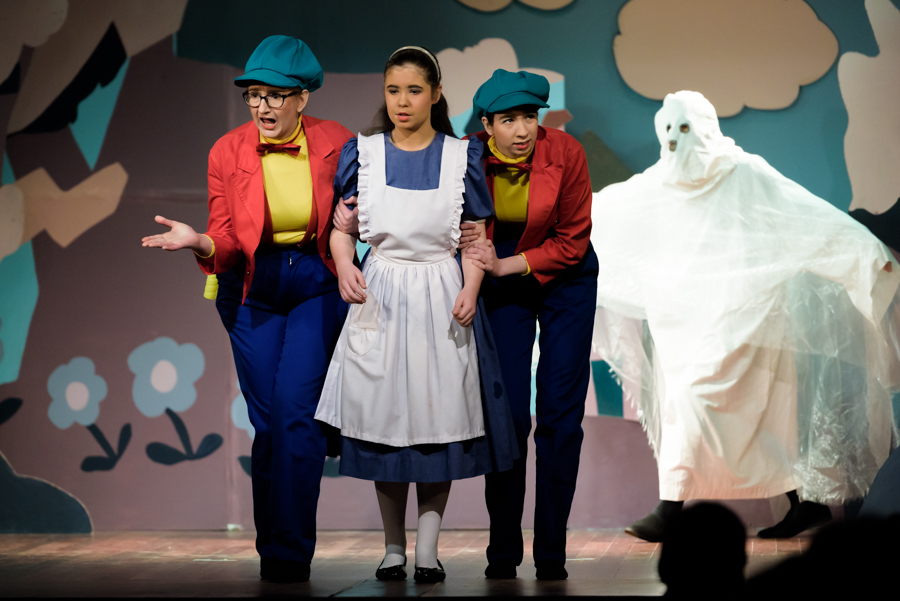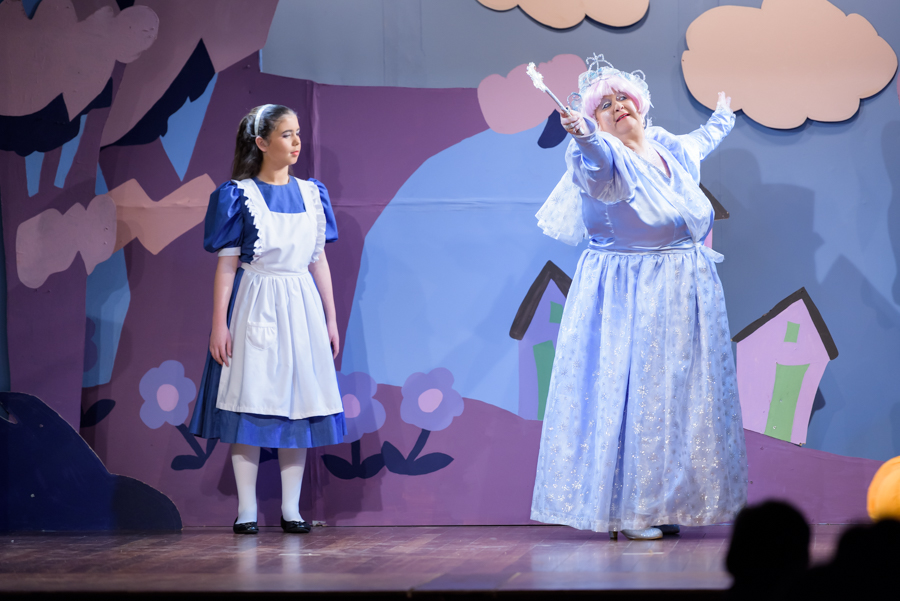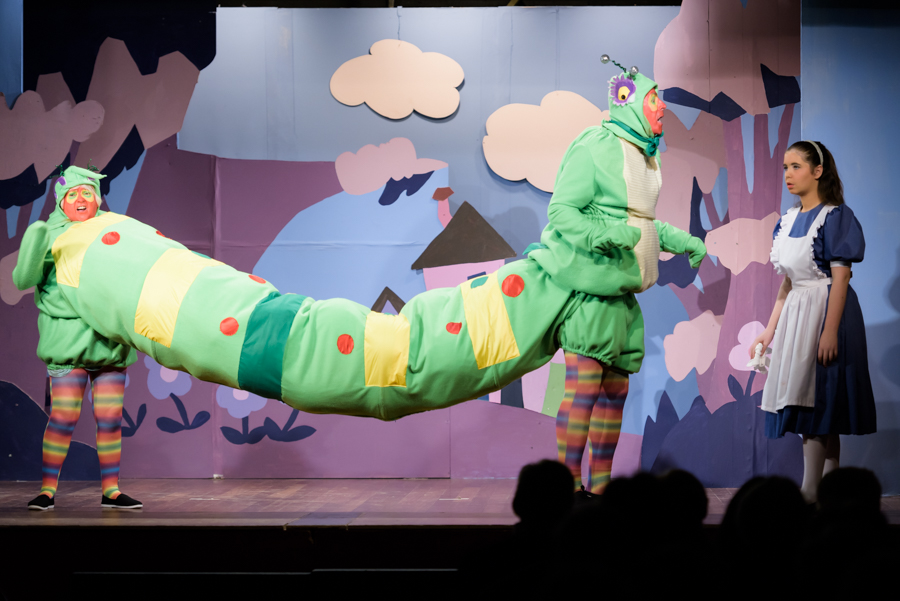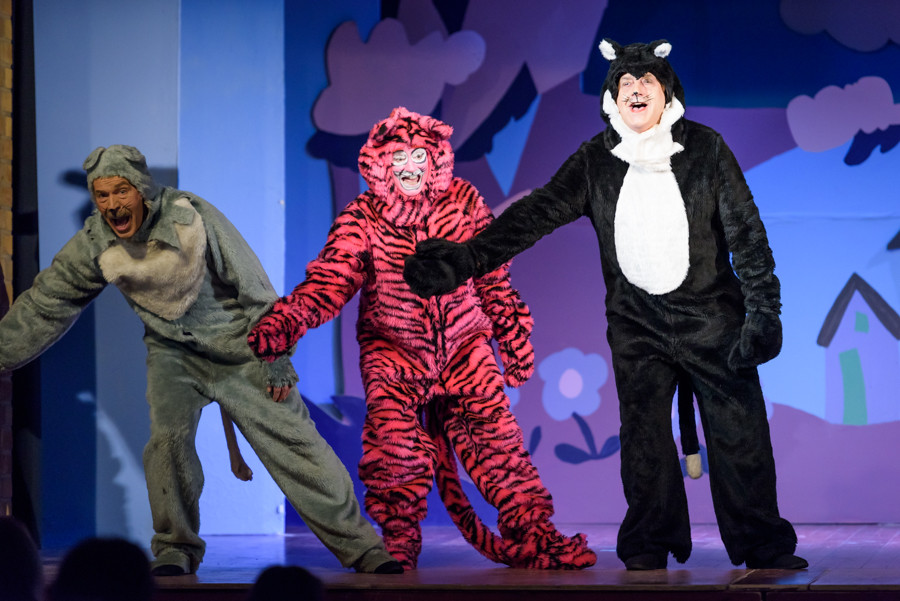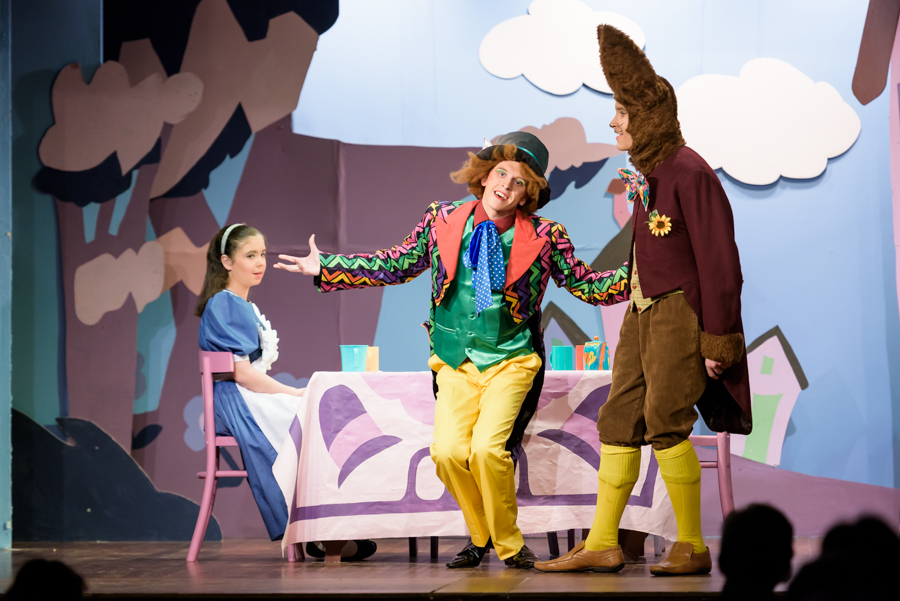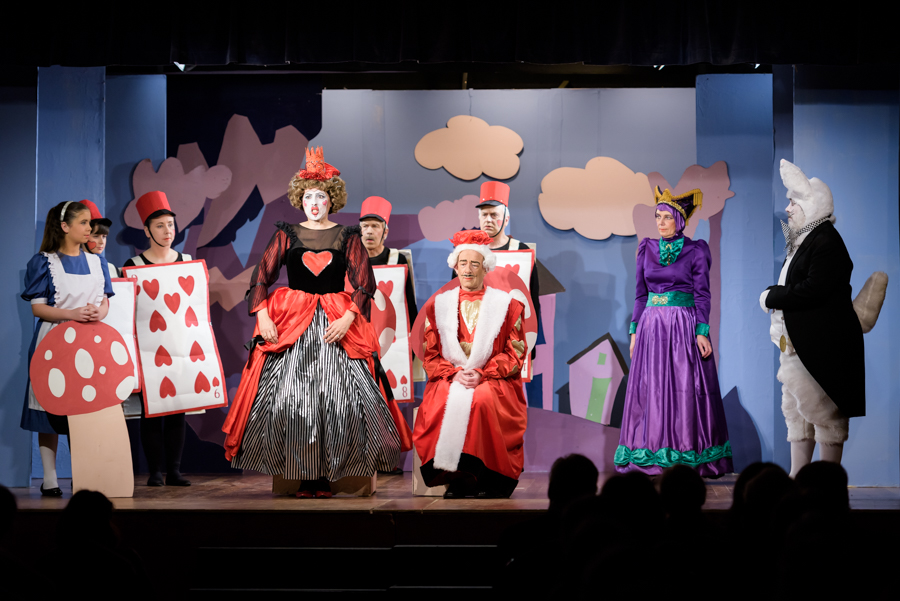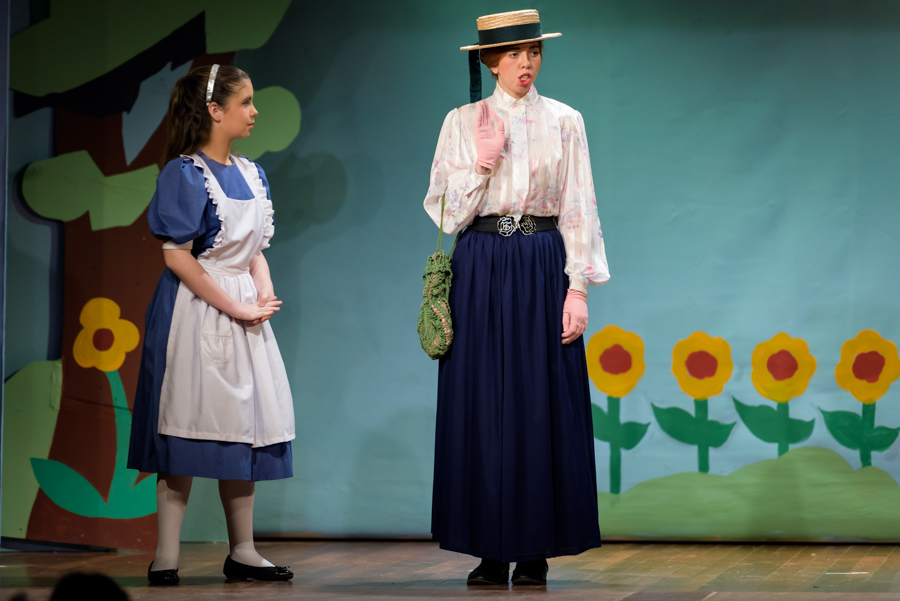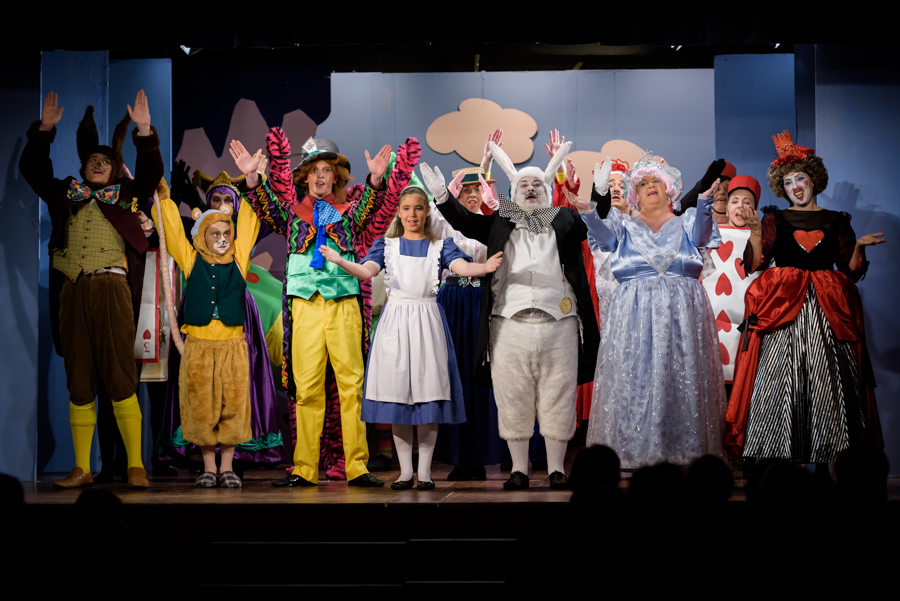 ---