2015 - Robin Hood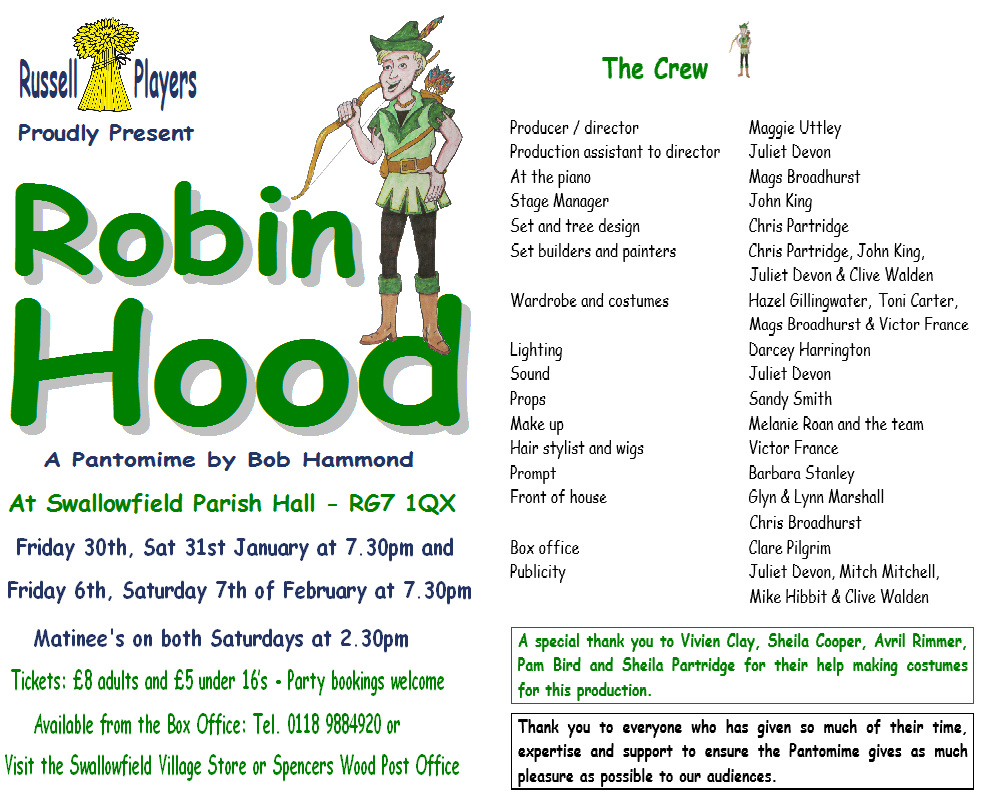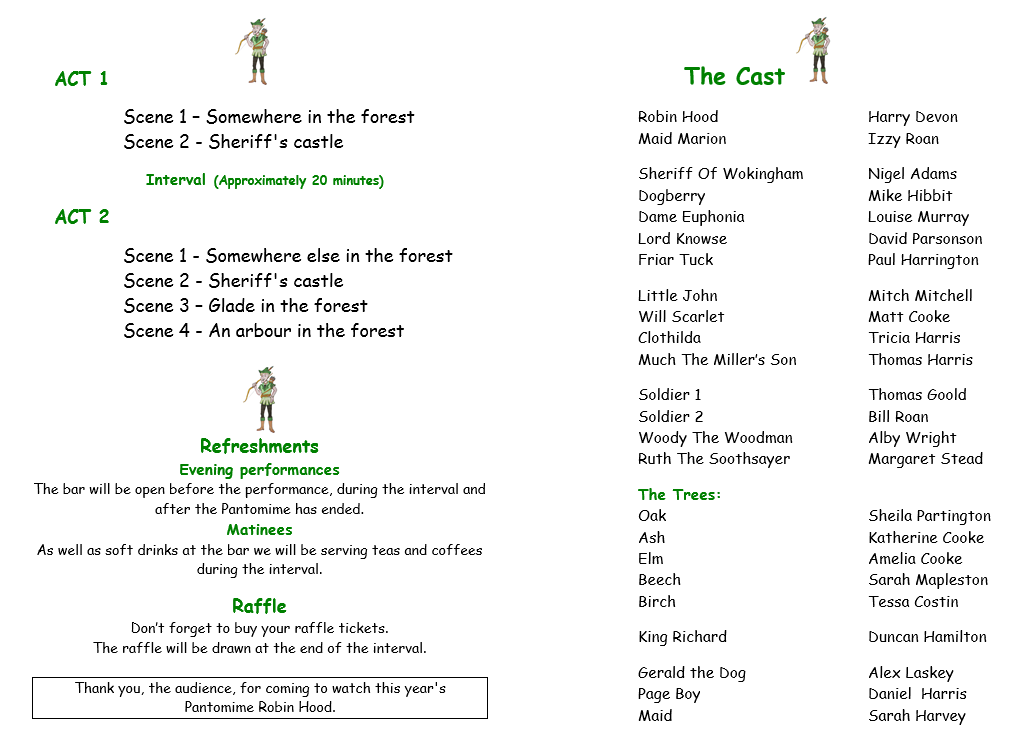 A review of our Pantomime, Robin Hood by Bob Hammond
Having recently seen again at Christmas the Errol Flynn/Basil Rathbone film version of Robin Hood, I was intrigued to see how the Russell Players' version of this heroic tale of good triumphing over evil in the midst of the forest would shape up. I was not disappointed!
The show got off to a cracking start with arrows flying from the moment the curtains opened, as we were swiftly introduced to the gossiping trees of the forest ,(Sheila Partington, Sarah Mapleston, Tessa Costin and Katherine and Amelia Cooke), those familiar outlaw characters and of course, the evil ways of the Sheriff.The hapless outlaws, Little John, (a sturdy Mitch Mitchell), Friar Tuck (a jovial Paul Harrington) Much the Miller's Son (an endearing Thomas Harris) and Will Scarlet were all brought to life with some great characterisations. Matt Cooke is worthy of special mention for his excellent but unorthodox portrayal of Will as a go getting entrepreneur - more suave estate agent than outlaw. The forest was also inhabited by some characters not seen in the Hollywood version; the vehemently feminist "Outlawess" Clothilde (Trish Harris), a wonderfully ethereal soothsayer (Margaret Stead) and a really rustic woodman called Woody (Alby Wright) on an endless quest for logs - accompanied by Gerald his dog (Alex Laskey).
Nigel Adams was very much at home in the guise of the dastardly Sheriff of Wokingham, bent on filling his coffers with other people's money and exploiting the countryside for his own gain. He had some great comedy moments with his inept Baldric- like henchman, Dogberry, (Mike Hibbit) and his two incompetent Men-at-Arms, Bill Roan and Thomas Goold.
The show whisked along as fast as arrow flights with some great set piece moments. The highlight of the night for me was the hilarious song and dance duet between the man-eating Dame Euphonia (naughtily & sympathetically played by Louise Murray) and Lord Knowse, (played to delicious lugubrious effect by David Parsonson), during a lull in his attempts to collect the King's ransom money from the Sheriff. Harry Devon as Robin, resplendent in Lincoln Green, and his charming Maid Marion (Izzy Roan) made a delightful couple. It was wonderful to see so many young people taking major roles in this production. Their energy and enthusiasm was invaluable and they all acquitted themselves superbly. In particular, the short scenes featuring the youngest actors, Daniel Harris and Sarah Harvey as the Sheriff's servants were excellently performed. I could hear every word clearly.
In Maggie Uttley's sumptuous production, the colourful and highly authentic medieval costumes were fit to grace any Hollywood epic and the scenery - including the Tree costumes, designed by Chris Partridge, were excellent. Musical interludes were provided by Mags Broadhurst, supplemented by a first class series of fanfares, mood music and other very effective sound effects which combined together to greatly enhance and support the performances of the talented cast. Alas, all good things must come to an end and the evening was brought to a happy conclusion by the(very brief) valedictory appearance of King Richard the Lionheart, played with great bearing by Duncan Hamilton, and followed by a double wedding.
Claire Brewster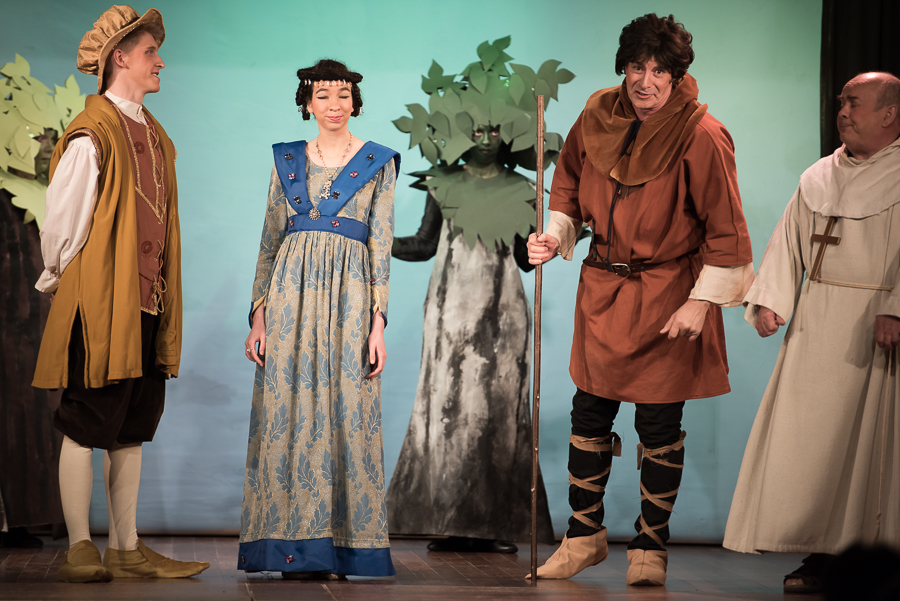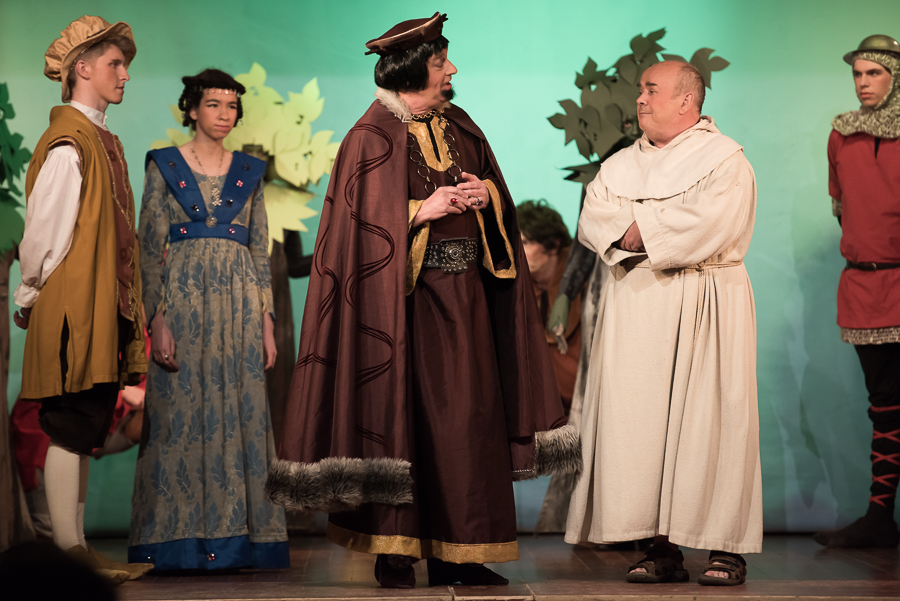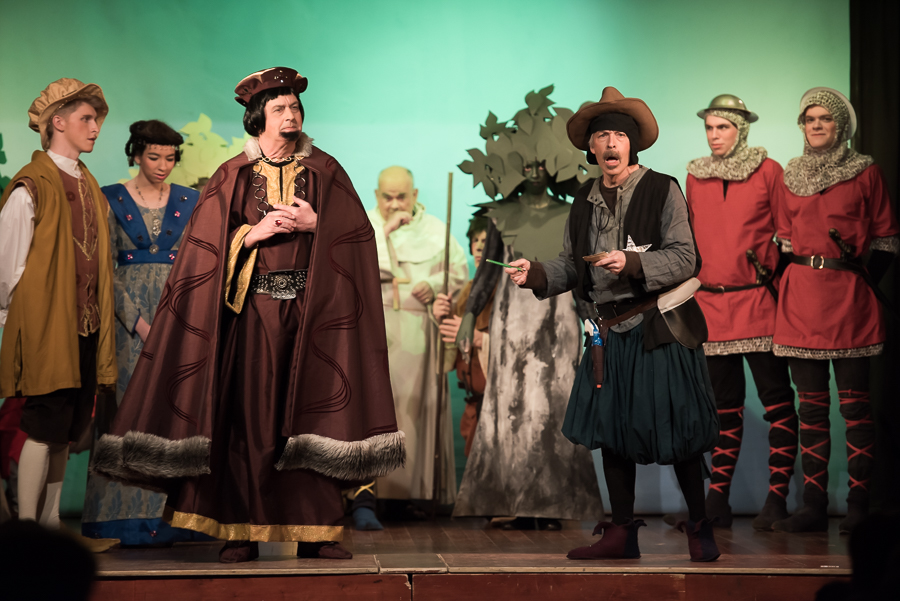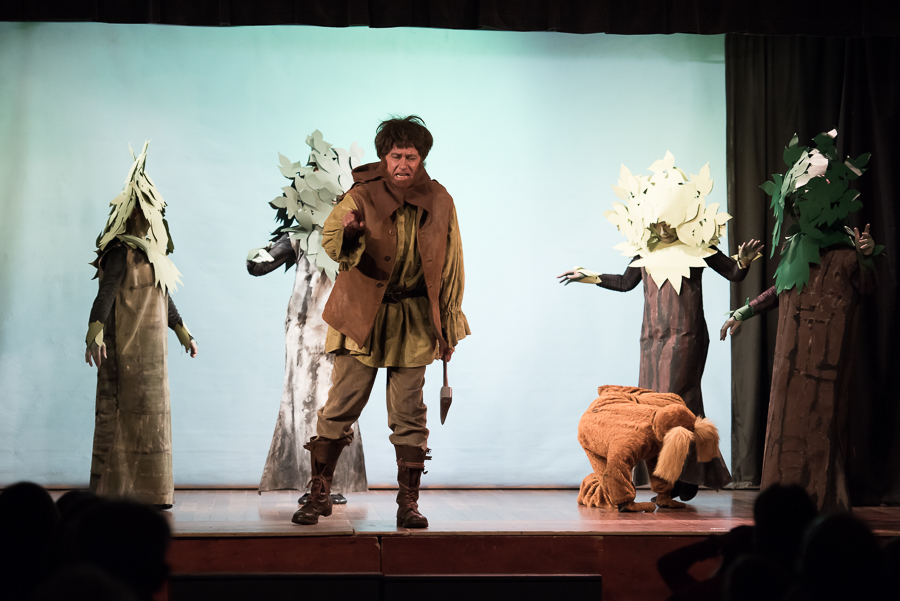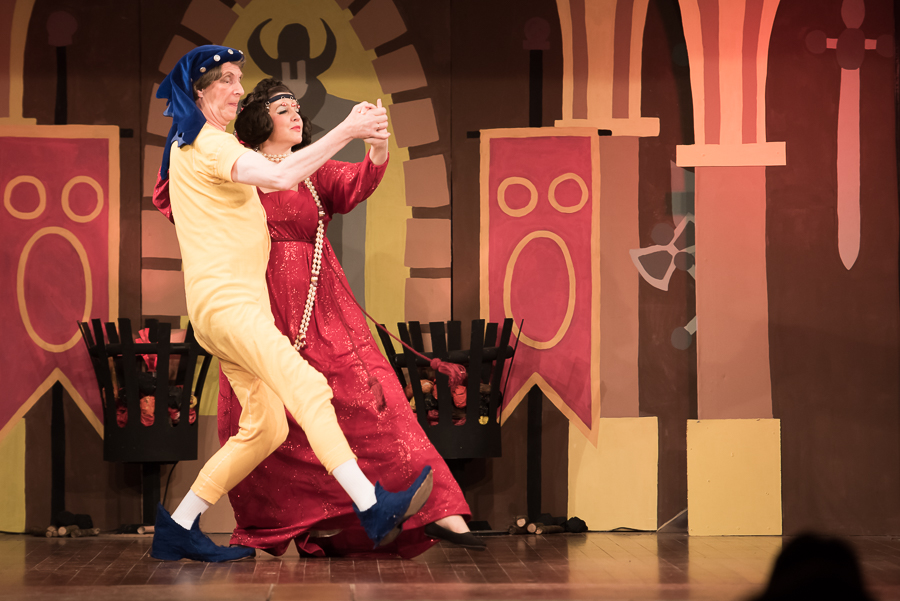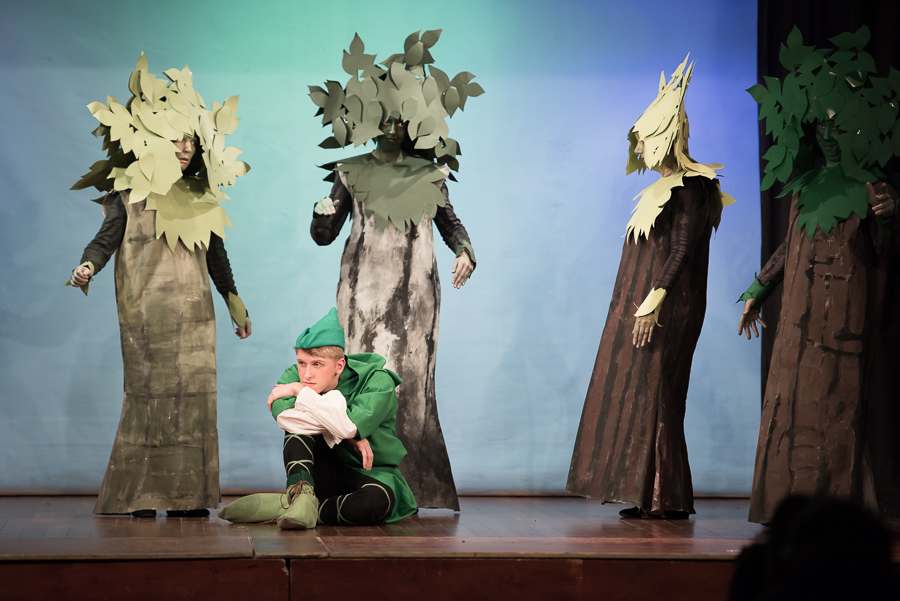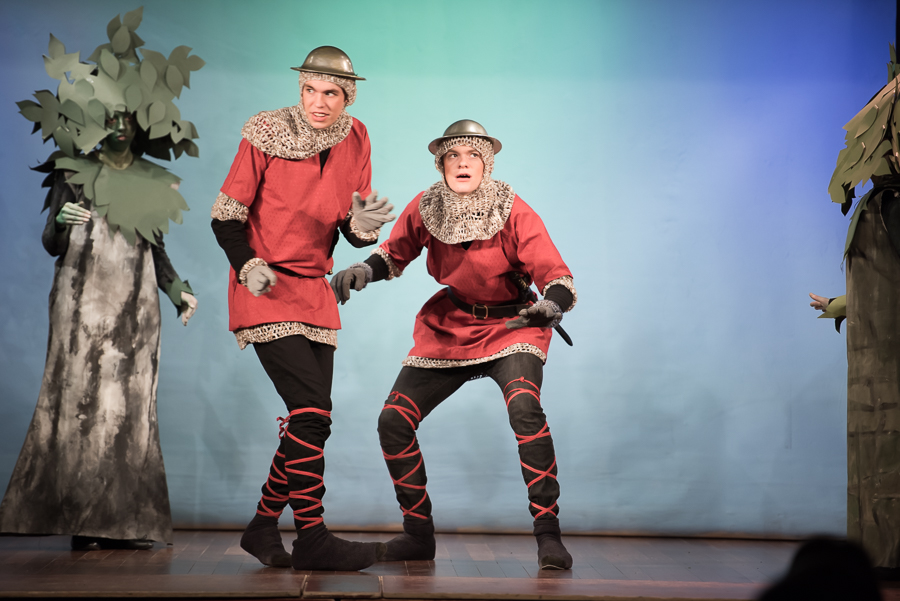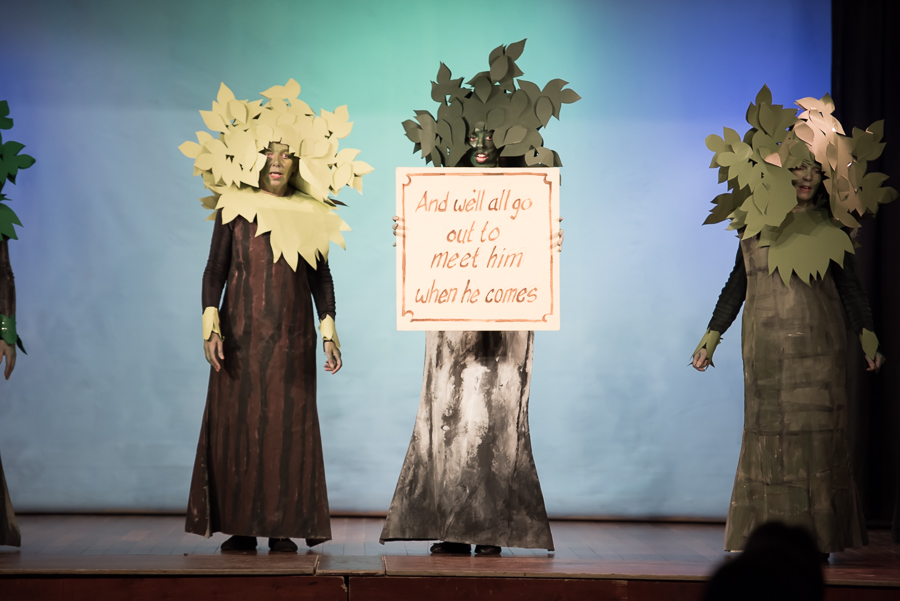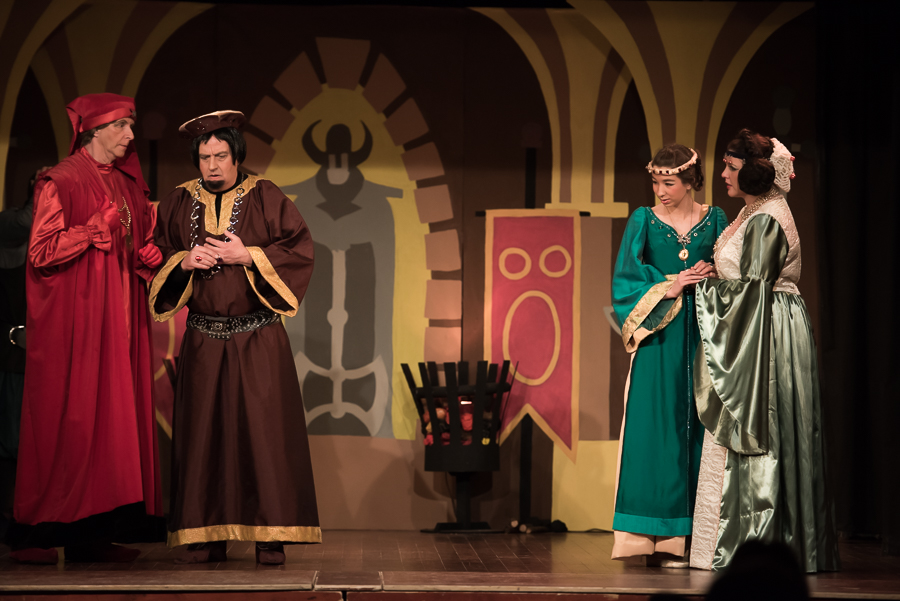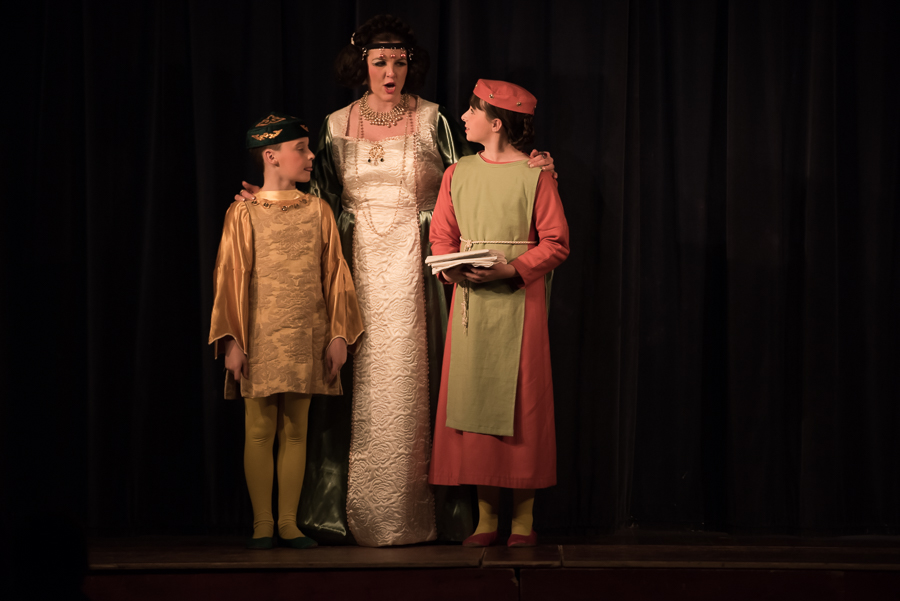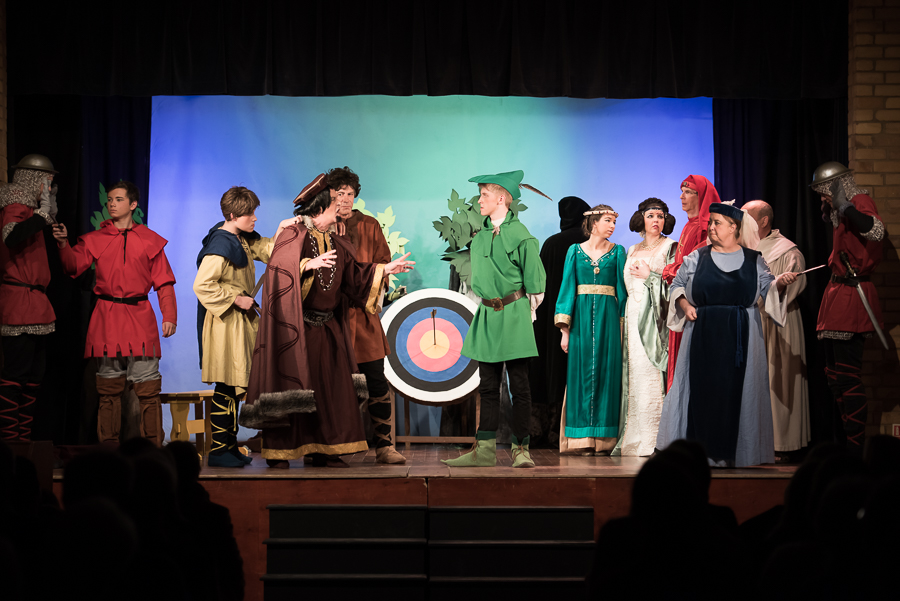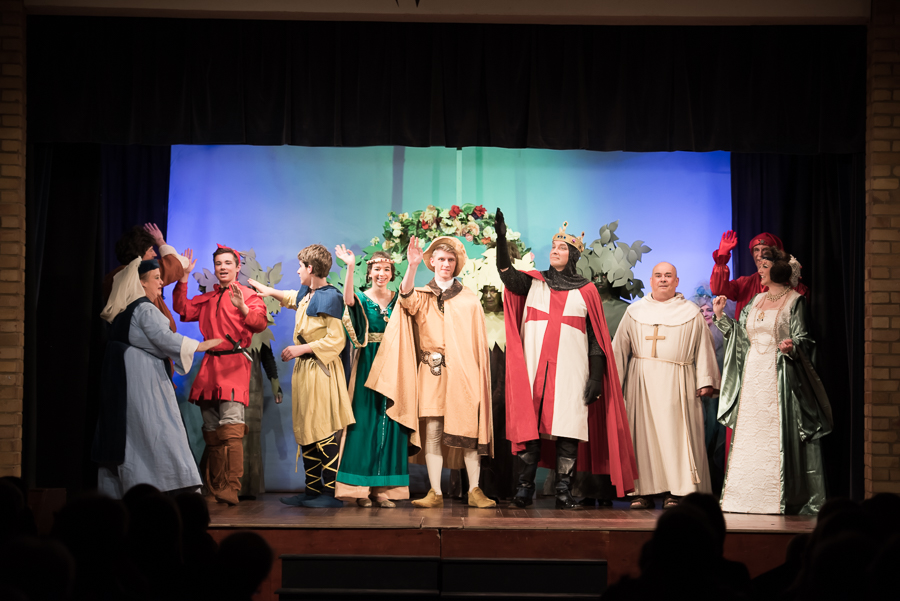 ---