Home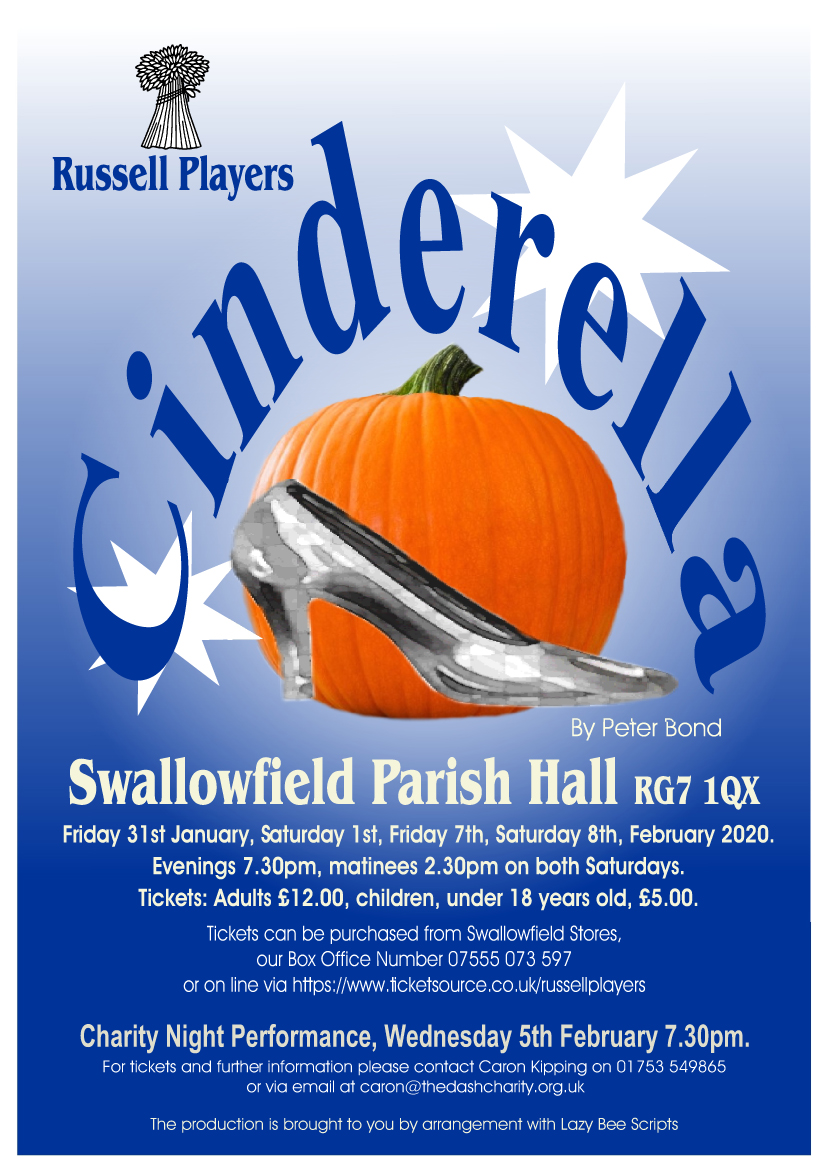 CINDERELLA BY PETER BOND
With a manipulative step mother and two scheming step sisters who are both addicted to Facebook, Cinderella is really up against it. Add to the mix an inexperienced but enthusiastic Fairy Godmother, a chatty parrot, a Prince who runs his life according to his Fitbit and it all makes a happy ever after ending, seem highly unlikely.
Cinderella will be performed in Swallowfield Parish Hall on:-
Friday 31st January - 7.30pm
Saturday 1st February - 2.30pm and 7.30pm
Charity Night Wednesday 5th February – 7.30pm
Friday 7th February - 7.30pm
Saturday 8th February - 2.30pm and 7.30pm
The Charity Night
The Russell Players perform one night of the pantomime for a chosen charity. This year we are pleased to give the night to the charity DASH. DASH supports women, children and men suffering from any kind of abuse from partners, ex-partners or family members. They also offer practical one to one support and provide emergency accommodation in their shelters.
For tickets and further information about the Charity Night performance, please contact Caron Kipping on 01753 549865 or via email at caron@thedashcharity.org.uk
This production is brought to you by arrangement with Lazy Bee Scripts.
---