2014 - All By Myself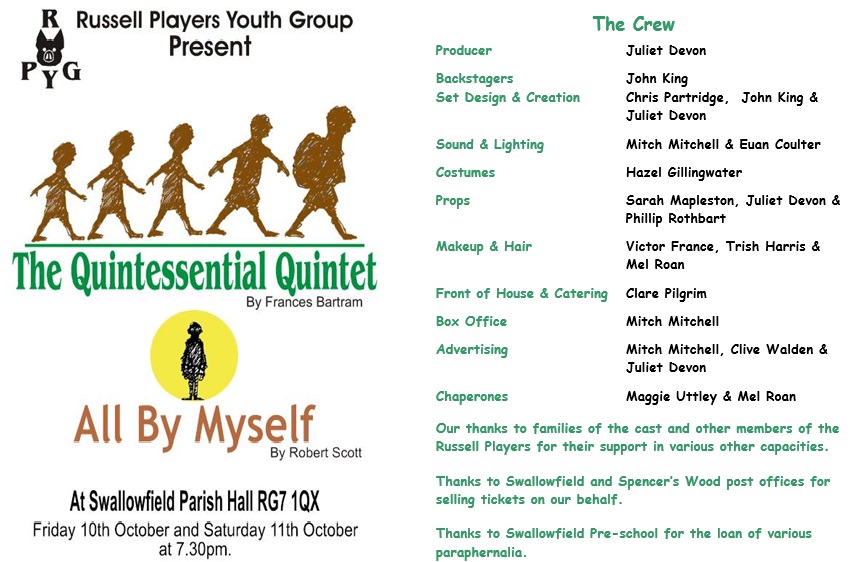 "It was with reservations that I went to the Russell Players Youth Group production. I admit my expectations weren't great but being an avid fan of the Russell Players, I wanted to show my support for its younger members.
The evening was what can only be described as, thoroughly enjoyable. The cast in both plays gave outstanding performances and the Directors Harry Devon and Bill Roan (age 17) are to be congratulated. My thanks to the Youth Group for providing an evening of excellent entertainment and my commiserations to those of you who missed the latest production from the Russell Players. How lucky we are to have such talented youngsters within our midst."
Angela King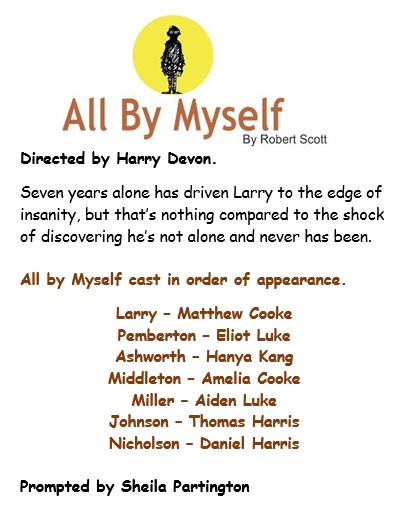 2014 - All by Myself
34 images
---