Previous Productions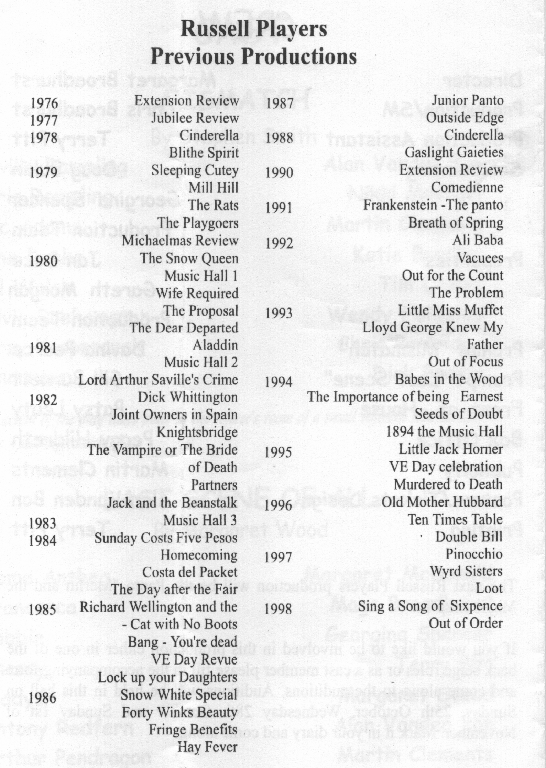 The Russell Players  pride themselves in putting on good productions and have done so since their foundation in 1977.
As you will see from one of our 1999 programs we have staged a rich variety of plays, pantomimes and musicals over the years.
Since 1999 the rolling stone has not stopped rolling and to this day the Russell Players have continued putting on at least two productions a year.
Many of the productions have been family affairs, husbands, wives, sisters, brothers, mothers and fathers gracing the stage together.
Although we do not consider ourselves an operatic or musical society we have put on the odd musical which have been good fun and successful.
Take a look at the photographs of our previous productions and you may identify the many actors and actresses that have trodden the boards in the name of drama!
---