2017 - Trussed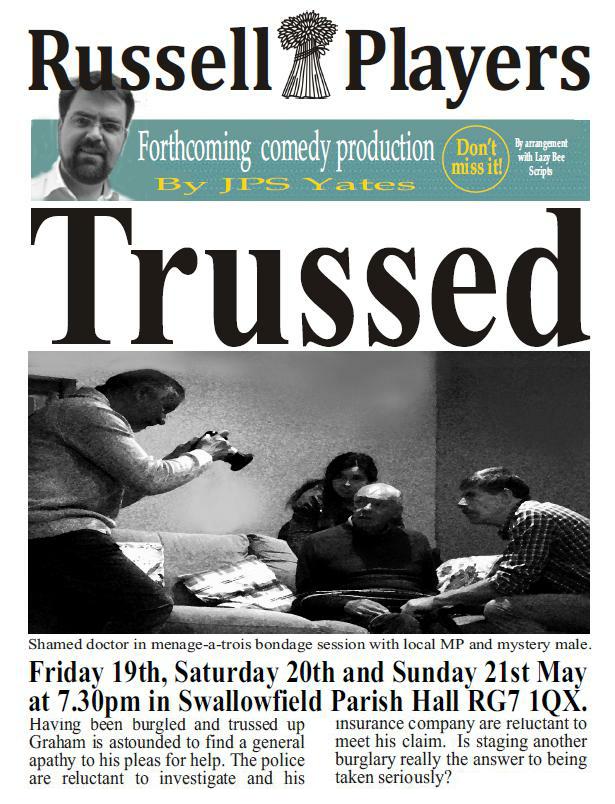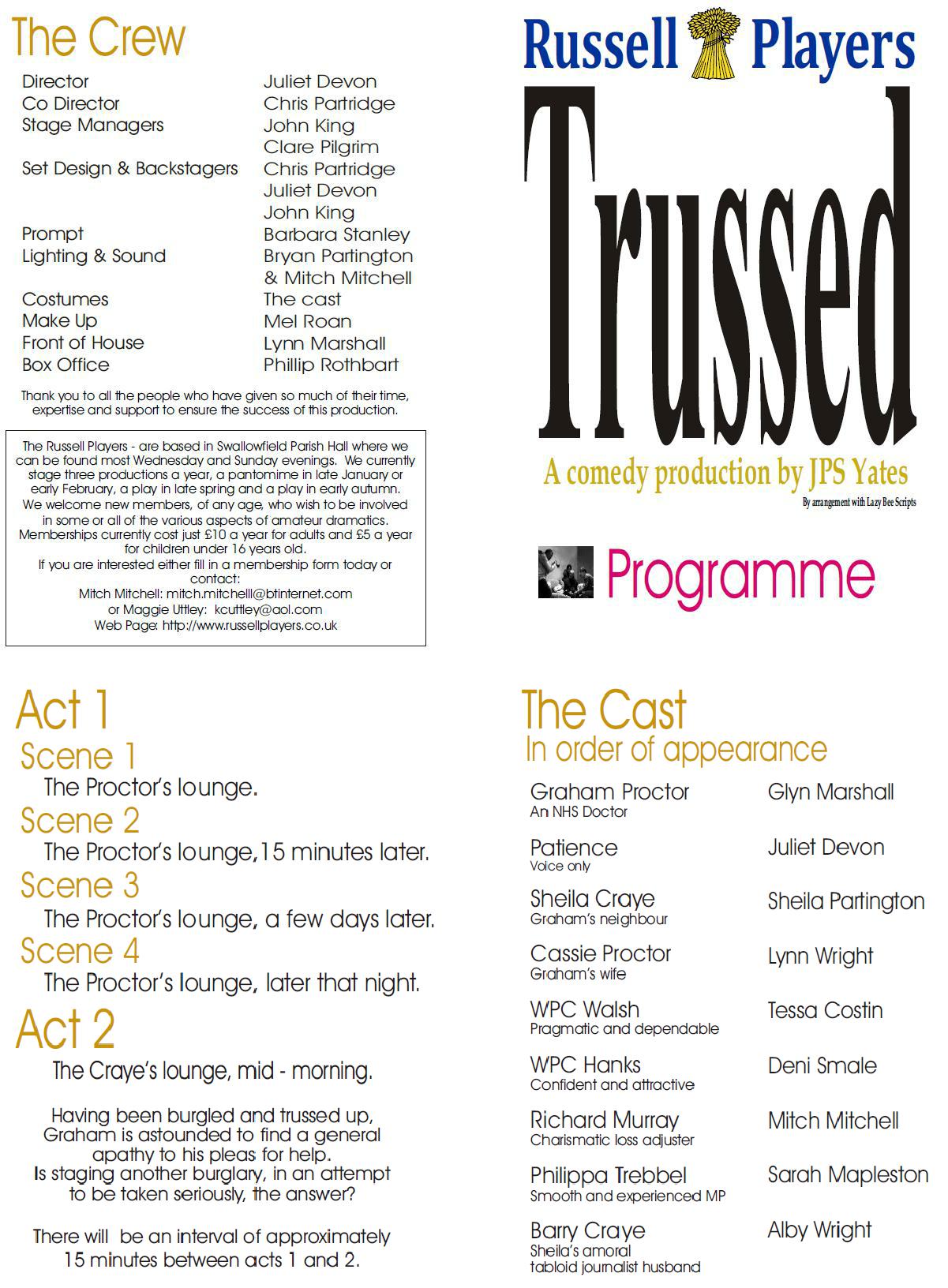 It isn't often that we choose to take a huge step out of our comfort zone, but that is exactly what I did when I agreed to direct the Russell Players May production.  I say a huge step because it was my debut as a director. I have a confession though, I did have the advantage of Chris Partridge's experience, advice and guidance behind me – so bearing that in mind, perhaps it wasn't quite such a "huge" step.
Having agreed to direct I had to find a play that we could stage at the Parish Hall. For three solid days I was glued to the internet searching for potential plays within my parameters of no more than a cast of 10 and a comedy.  Most of us accept that comedy is personal thing, after all what one person finds funny another might not but when I came across Trussed by JPS Yates I had that eureka moment. I couldn't imagine anyone not laughing at least once during the play. My imagination kicked in and I began to see in my head how it could work. This was it, I'd found my play.  The adventure was about to begin and what an adventure it was.
We cast it, we got the technicians, front of house, back-stagers, make-up, box office and the prompt on board. The journey began. We rehearsed through March and April. Finally in May, we performed it.
I was blessed with a great cast who worked tirelessly learning lines, remembering moves and co-operating as I experimented with when and where I wanted them to stand, sit, speak, move and fall. Some of you will be aware that as well as the actors there is a team of people behind the scenes that add their expertise (and in some cases patience) to make the Directors vision of the play a reality.  What a great crew I had. There was a sense of unity.  I felt we were in it together. They made it clear they would do their utmost to make it happen. They wouldn't let me sink.  So thank you everyone for everything and in answer to your question "would I do it again?"  Yes, I believe I would.
Juliet D
---