2017 - Music Hall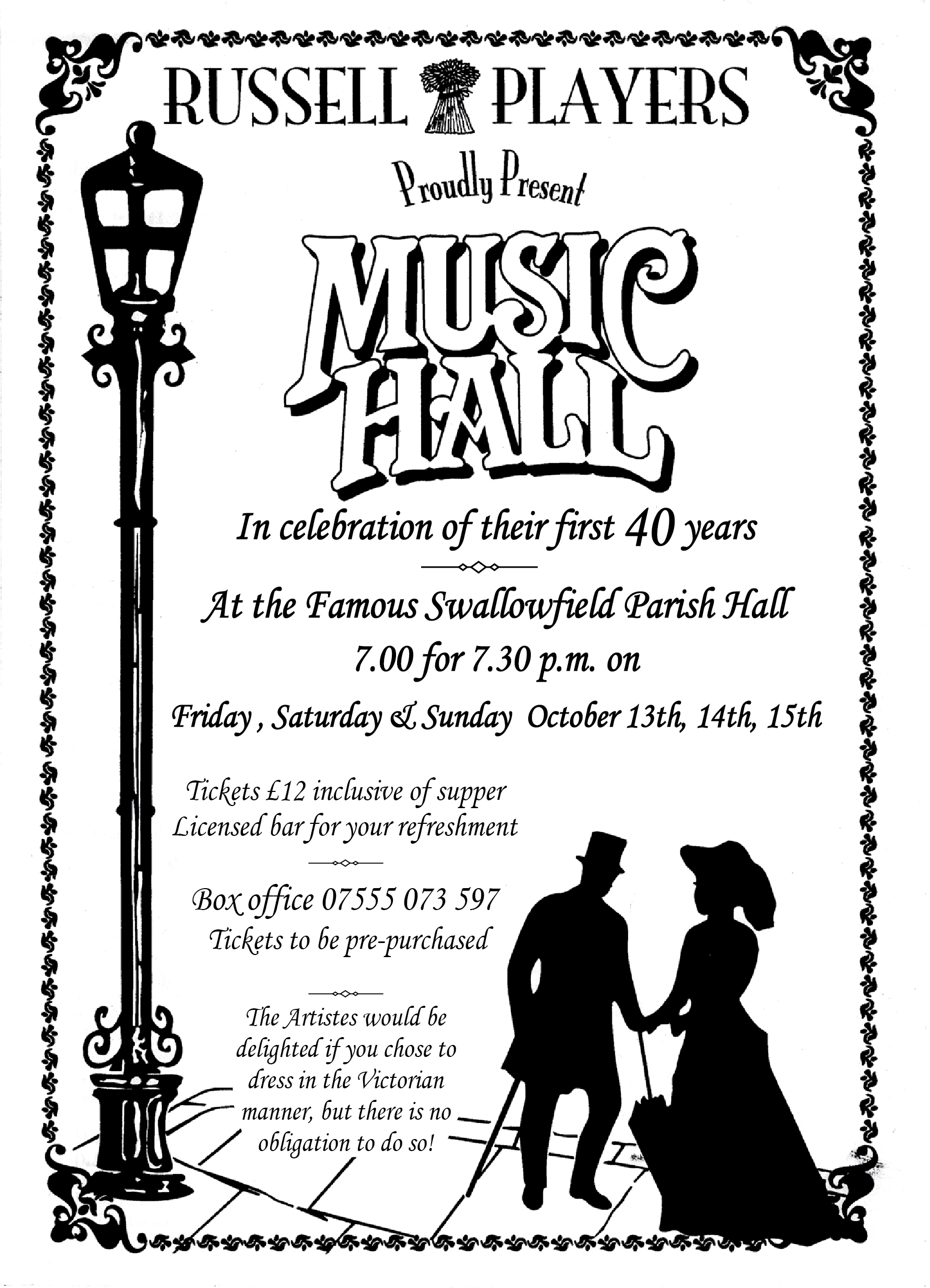 "WE'VE BEEN TOGETHER NOW FOR 40 YEARS!"
The inclusive nature of Victorian Music Hall – for audience and performers alike - was a fitting climax to the Russell Players 40th anniversary year.
There was something very special about celebrating together in this way.
With founder members present in the audience and on-stage, it was lovely to hear cast and audience reminiscing about other friends and family who had appeared in previous shows - and remembering their own previous appearances in the various Music Halls, pantomimes and 'dramas various' over the years.  The sense of community, continuity and celebration was wonderful.
For my part as Director I can't thank enough our indefatigable (and undefeated) Maestro - Madame Mary Sangster  - for her constant support and encouragement to me and to the 28 performing Ladies and Gentlemen of "The Company". With all our initial, in some cases sustained, wrong notes and diversions in tune and timing Mary's cheerfulness and encouragement never waned. Her marathon at the pianoforte each evening was quite remarkable!
Many more thanks are due; to John King and Chris for heading up the back stage crew; to Pippa for her wonderful sets; to Hazel for her unstinting help in fitting approximately 100 costumes; to Victor for hair and wigs; to Hilary for Box Office; to Wendy for organising a formidable 'Front –of –House' team; to Nigel for all things financial and to Clive for help everywhere.
Finally I want to pay tribute to the 28 performers who made up "The Company". It was an amazing team who supported and encouraged each other and I am immensely proud of them all.   Mags Broadhurst
---